The beauty of powder white beaches running along the sapphire waters has always enticed nature lovers to Mauritius. This paradise is a dream destination for every vacationer. If you love the feeling of cool breeze moving through your hair then you are definitely going to enjoy monsoon in Mauritius. From museums and botanical gardens to underwater safari, the country has a lot to offer you.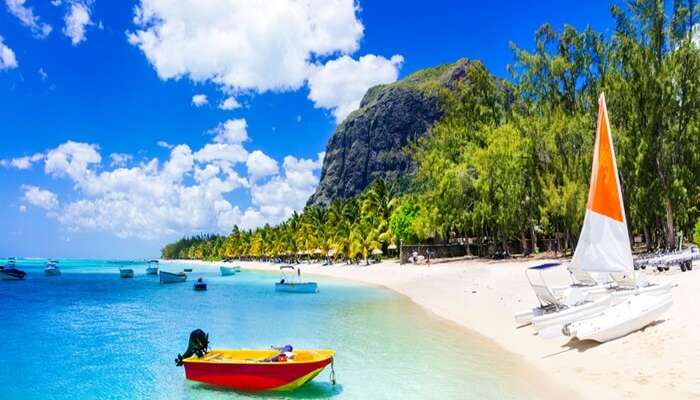 The best time to visit Mauritius is not perfectly defined to any season. The major seasons in Mauritius are summer and winter. Yes, the monsoon season does not exist in Mauritius as such.
The summer season (January – April) is ideal for travelers who like to soak in the warmth of the sun at beaches, although the months of January and February are prone to cyclones and are not recommended for a vacation in Mauritius. Whereas in the winter season (May – December) one can indulge in water activities like surfing. The weather is mild at this point of time along with light rain showers which makes the weather pleasant for sightseeing. Do not forget to take your umbrella peeps! Monsoon is not the peak season in Mauritius for tourist influx, nonetheless, many travelers opt for an excursion at this time.
We have handpicked some of the best spots and activities that you can experience in the monsoon season in Mauritius and listed them below. Check out the list and note them down quickly!
Mauritius Holiday Packages On TravelTriangle
Take a break with an exotic holiday in Mauritius. Experience the best of Mauritius with North and South island tours: Inclusive of Hotels, Sightseeing, Transfers, & Meals. Best Prices Guaranteed. Customizable Package & Free Guidance From Destination Experts.
1. Blue Penny Museum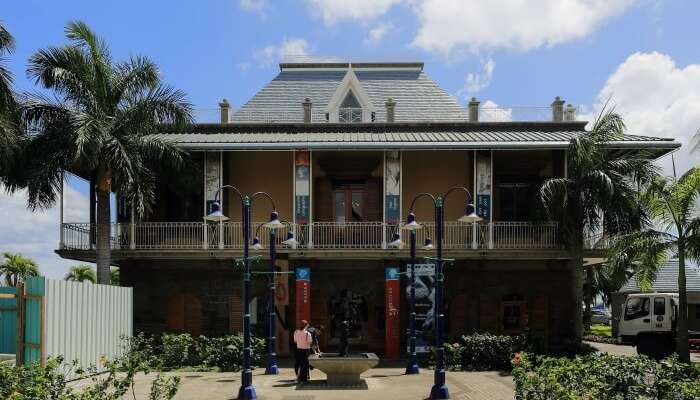 Every history buff must visit the Blue Penny Museum in Mauritius to get deep knowledge about the history and art of the country. It was established in November 2001 in the capital of Mauritius, Port Louis. You can admire old paintings, stamps, old official documents, marine maps, and engravings. While exploring this place you can also praise the works of Prosper D'Epinay – original statue of Paul and Virginie which was carved in 1881. You can easily visit this place in the monsoon season as it will provide shelter during rain showers.
Timings: 10:00am – 4:30pm
Location: Dans Caudan Water Front, Port Louis, Mauritius
Website | Reviews
2. Maheswarnath Shiv Mandir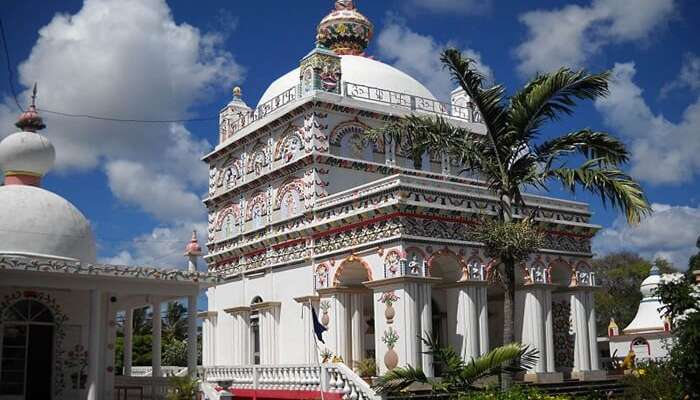 Due to multicultural harmony in the country, the island has many mosques, temples, and churches. With a legacy of more than 130 years, the temple of Maheswarnath is one of the largest temples built in Mauritius. It was established in 1888 by Pt. Shri Sanjeebunlall Ramsoondur near a sugar factory and was devoted to Lord Shiva. In Mauritius, the temple is famous with the name of Temple de Triolet. Several worshipers of Shiva visit this temple every year. Travelers visiting this place in the monsoon season can also celebrate the popular Maha Shivratri festival during the months of February and March.
Timings: 5:00am – 12:00pm, 2:00pm – 7:00pm
Location: Shivala Rd, Triolet, Mauritius
Reviews
3. Eureka Creole House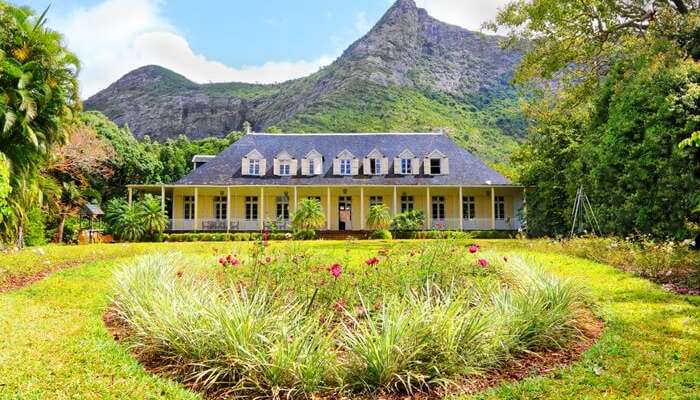 To witness the antique interior decor, and furniture made of mahogany & ebony, then you must visit Eureka Creole House in Mauritius. This historical site dates back to the 19th century and was owned by French and British aristocrats. Encircled by the waterfalls of the Moka River and green covers, the place soothes one's eyes. This is one of the best places to explore in monsoon weather in Mauritius.
Timings: 9:00am – 5:30pm
Location: Moka, Mauritius
Website | Reviews
4. Blue Safari Submarine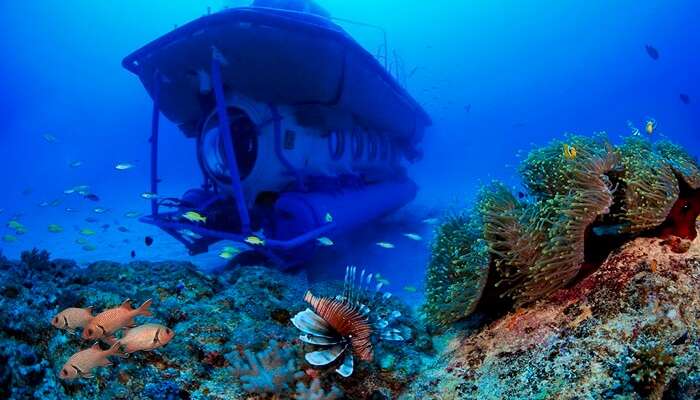 When in Mauritius, you can choose for the most enthralling Blue Safari Submarine which offers an unforgettable experience to tourists. You might not want to miss this personalized experience as it has a maximum of 10 seats in total. You will get to experience the beauty of the Indian Ocean including colorful coral reefs, fish, crabs, and other water animals.
Timings: 8:00 am – 5:00 pm
Location: Trou aux Biches, Mauritius
Website | Reviews
5. Pamplemousses Botanical Garden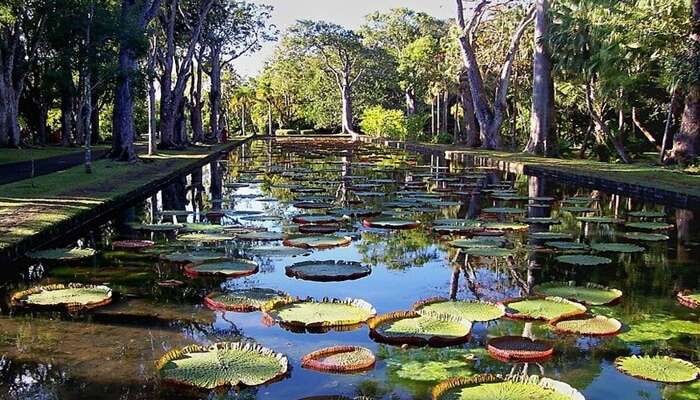 Pamplemousses Botanical Garden, also known as Sir Seewoosagur Ramgoolam Botanical Garden, features a variety of palm trees that cover an area of 60 acres. During the monsoon season, the place comes to life as the giant lily ponds get full of frogs and tadpoles. Some of the trees here are planted by Indira Gandhi and Nelson Mandela themselves. When planning a trip to Mauritius, do not forget to include this beautiful place in your itinerary.
Timings: 8:30 am – 5:30 pm
Location: Pamplemousses, Mauritius
Website | Reviews
6. Le Tandoor Restaurant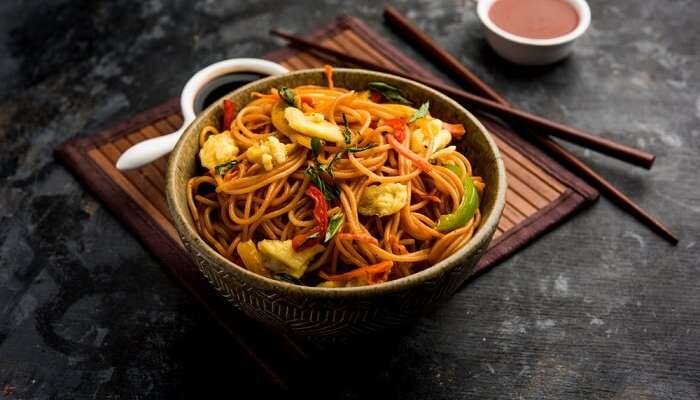 Are you tired of eating seafood at every meal? Are you missing home-cooked food already? Then, we have sorted this problem and selected one of the Indian restaurants in Mauritius where you head to for a sumptuous meal. Enjoy monsoon in Mauritius by relishing some lip-smacking delicacies with the prettiest views of Mauritius.
Timings: 8:00am–3:00pm, 6:30pm–10:30pm
Location: Royal Rd, West of Town Centre, Grand Baie, Mauritius
Website | Reviews
7. Yoga Or Spa Sessions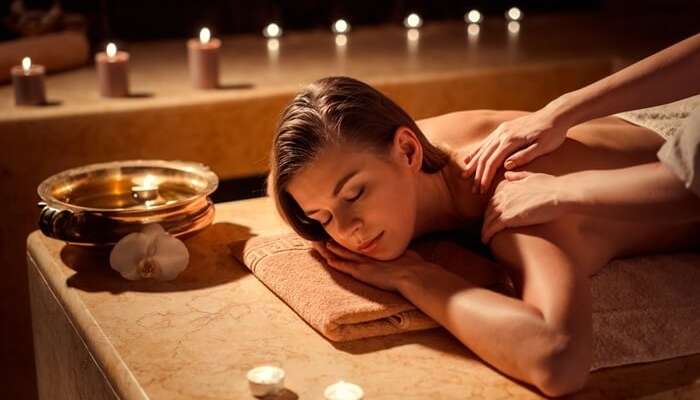 If you are feeling sluggish and bloated after exploring Mauritius and guzzling down a variety of dishes, then you must opt for a yoga session to revitalize your body. There is a diverse array of yoga studios around the island. You can pamper yourself by indulging in one of the tailor-made sessions and align your chakras via meditation.
Aren't you mesmerized just by reading about this beautiful island? Keep this monsoon in Mauritius guide handy so as to plan a hassle-free and exciting excursion to Mauritius. Do not forget to share your experiences and travel tips for future travelers. So, what are you waiting for? Pack your beautiful dresses and get ready to explore the beauty of Mauritius.
People Also Read: