If you are looking to go out for a cheap, exciting and adventurous holiday then take a trip to Madrid. It is considered to be one of the best European cities in winter where you can go for a trip. Famous for its legendry churros, you can enjoy them along with some of its famous chocolate drink under the clear blue sunny sky and cold crisp weather. Just to add to the benefits that you can find here are the splendid markets where you will want to shop till you drop. Winter in Madrid is best because it is the Christmas season, and the markets are even more interesting place to explore during this time.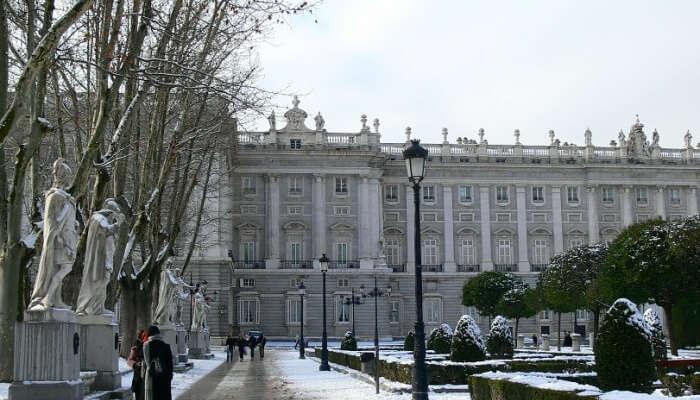 During Winter in Madrid, the temperatures in Madrid drop close to zero so there is a good nip in the air but don't let that stop you from enjoying yourself as this temperature drop also means lower prices, fewer crowds, and culture galore. It seems that the entire city has dressed itself up for the upcoming party with brightly decorated boulevards, open-air ice rinks, spectacular Belenes, and lots of charming Christmas markets.
Europe Holiday Packages On TravelTriangle
Explore the most beautiful places to visit in Europe, from Paris to the Venice canals and from the Greek islands to the Swiss alps. Book customized packages by expert agents on TravelTriangle. Inclusive of airport transfers, cab, resort, sightseeing and meals. Best holiday experience Guaranteed. Book Now
The winter is a time to explore the local culture, get into warm and cozy cafes, take a walk to any museum and look at all the long-preserved artifacts, look at contemporary art in the galleries all over the city. Well, let us not forget to try the interesting dishes that are found here at this time of the year like Roscón de Los Reyes (King's cake), marzipan, and turrón.
1. The ice skating rink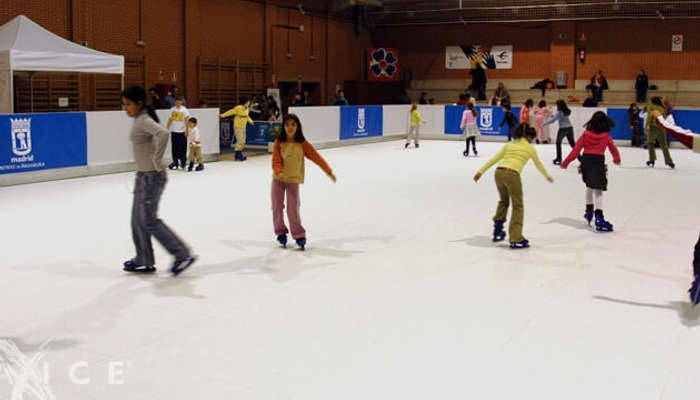 Well you don't really have to know ice skating to go to one. You will learn on the go and may be fall once or twice in the process but it will definitely be a fun experience and something that you will remember for life. Oh and one more thing, don't worry about your age – you are always young to learn it al over again. Winter in Madrid Spain, will give you one of its splendid versions of the New York ice skating experience in the form of the beautiful central Plaza Colón. This should be the first thing in your "What to Do in Madrid in Winter?" list. It costs 4 euros for 30 minutes on weekdays and 5 euros for 30 minutes on weekends. Get yourself this experience and be sure to Instagram it.
2. Navibus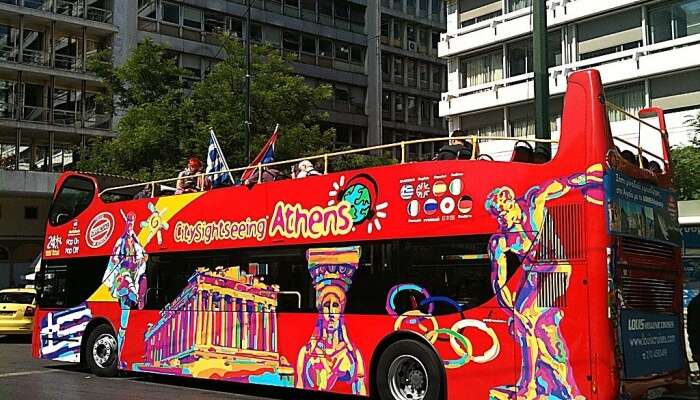 Something like the Knight Bus from Harry Potter but minus the magic portions. The Navibus is the legendary Christmas bus will take you all around the Madrid city and give you a glimpse of the most iconic buildings and plazas. The entire tour takes not more than 50 minutes to an hour. You get a trip around a number of interesting places like Calle Serrano, Puerta de Alcalá, Alcalá, Plaza de Cibeles, Alcalá, Gran Vía, Callao, Jacometrezo, Santo Domingo, San Bernardo, Gran Vía, Alcalá, Plaza de Cibeles, Alcalá, Puerta de Alcalá, Velázquez, and Ortega y Gasset. The trip begins at Plaza Colón every day during this time of the year and then goes around the city the last stop for the bus is Calle Serrano. The bus takes a roundabout trip around the city visiting the above mentioned places. This is an amazing experience that you must not miss out at any cost.
3. The trip to Matadero Madrid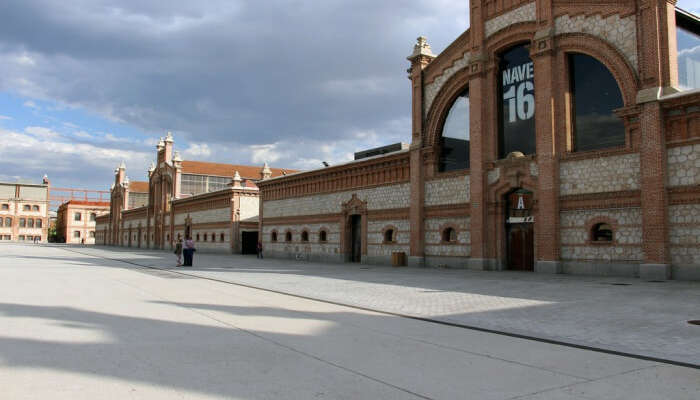 This is a former slaughterhouse of the city. It may sound a little gory but you can rest assured that you will not see the bloodbath anymore. You can rather get a view of a trendy cultural hub that hosts a diverse program of performances and events. You will come across galleries and exhibitions, a small café and also a cinema. It will be quite different from what it once was. The place is also well known for its architecture. You will find a sprawling redbrick and white-stone building that will awe you with its beauty. Get to this place by taking a metro south to Legazpi.
4. Hit the Slopes to get the pleasure of nature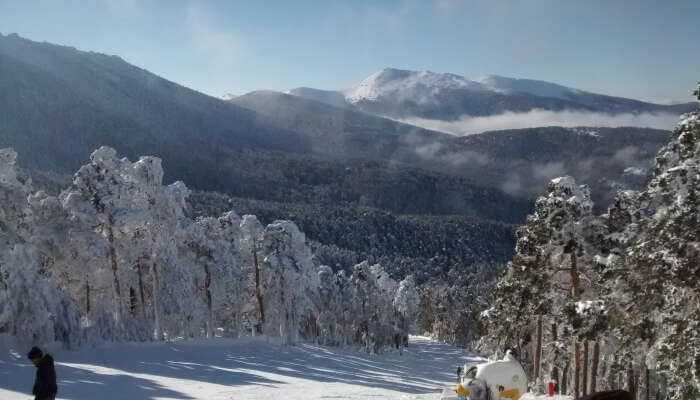 Winter in Madrid is incomplete if you don't go to the hills for a hike. The de Guadarrama mountain range and the ski resort of Puerta de Navacerrada will interest you a lot. The scenic beauty is unparalleled. You can take a local train from Madrid to get to this place. It is not at all a difficult journey. It will take you a day to take the trip. You have the option of staying the night at the mountains at any of the numerous resorts here and continue your adventure the next day. There are provisions for skiing and snowboarding.
5. Take a look at the Museums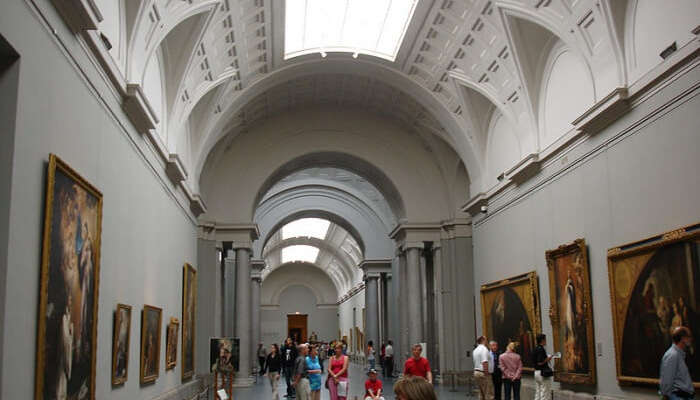 Among the things to do in winter in Madrid, visiting the museums should be in you must to do list. Visit the Prado Museum to see the works of the masters from the Golden Age. Apart from old masterpieces you get to see the modern ones as well like the ones in Renia Sofia. You can also visit the Telefónica Foundation that regularly hosts exhibitions. You can take a look at the Tabacalera which is a concerted tobacco factory that holds art exhibition today. You can visit these places if you don't want to much of outdoor activities and stay away from the cold.
6. Chocolate and Churros divine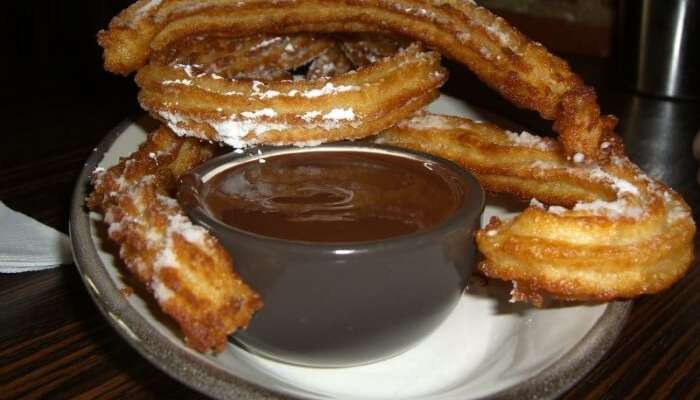 If you are wondering what to do in Madrid in winter, then we must say no vacation in Madrid is complete without eating the legendary chocolate and churros. You can beat the cold with a steaming cup of thick hot chocolate and delicious churros that are thick as your fingers. You will get a chocolate high tat is for sure. The famous chololateria in Madrid is San Gines which started I'm the year 1894. The popularity of this outlet is assured when one sees the long queue for late night churros and chocolate. This shop is open 24 hours a day serving the chocolate cravings of the citizens and the numerous tourists that throng this place. This is a popular hangout for all age groups.
7. Winter festivals in Madrid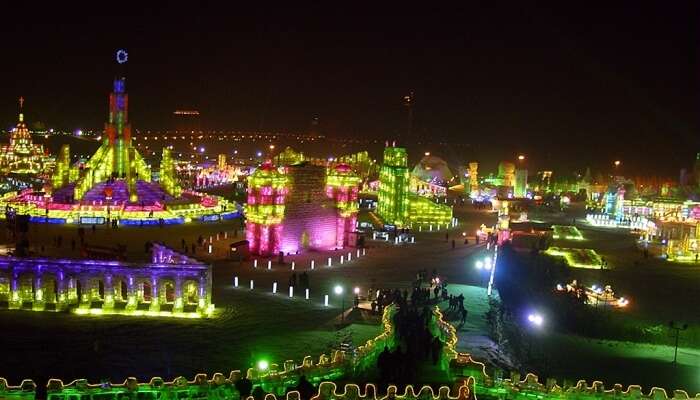 No capital city is complete without its annual winter festivals. There is no dearth of festivals dying this time. Among the winter festivals in Madrid the Puerta del Sol, which is a festival on New Year's eve is very popular and gets a huge crowd. This is a vibrant festival. You can watch the Three Kings Day parade to Gastrofestival Madrid. This takes place in mid-January and continues to early February. This us another widely popular festival. Let us not forget the famous Madrid Carnival that takes place in February. If you are planning on making a visit at this time then get to this carnival. It will exhilarate you like never before. You are sure to have a very good time.
These are some of the must do things that you must indulge yourself in when you are here for a holiday during winter in Madrid. So what are you waiting for? Go ahead, plan a trip to Spain and explore at its best this Winter holiday! Have a great time People!